Mac and PC
Rental
Available at all locations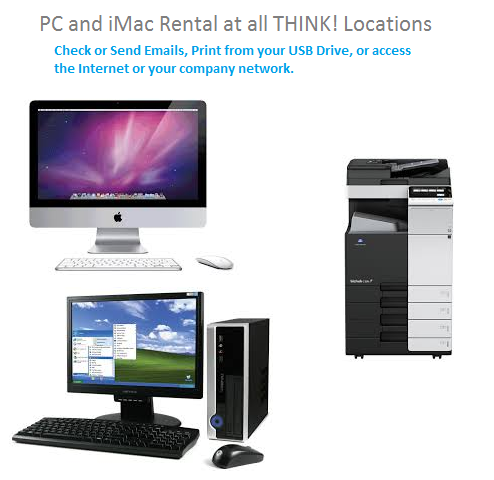 In a hurry? Email your documents directly to one of our locations with instructions and we can take care of the rest!


Centennial - Arapahoe & Peoria by My Favorite Muffin
Aurora - Mississippi & Abilene next to Office Max and CiCi's Pizza
Denver - Hampden & Monaco in the Goodwill Center next to Bagel Deli
Pueblo - 965 W. Hwy 50 Next to Subway

Questions? Call us at 303-300-5249 in Metro Denver or 719-398-1800 in Pueblo, we love to help!
Think! Office Solutions makes available PC and Apple iMac Computers to rent by the minute at all locations. Check emails, Send emails, prepare presentations and print documents on our high speed printers and copiers. Need to scan documents to your USB drive or cloud drive? We can help! We have locations throughout Colorado including Pueblo, Aurora, Denver, Centennial and Longmont